authors
Jonathan Bisson

,
Charlotte Simmler

,
Shao-Nong Chen

,
J. Brent Friesen

,
David C. Lankin

,
James McAlpine
,
Guido F. Pauli

journal
Natural Product Reports (RoMEO status: Yellow)
subjects
Fundamental research
NMR
raw data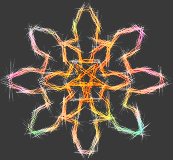 The notion of data transparency is gaining a strong awareness among the scientific community. The availability of raw data is actually regarded as a fundamental way to advance science by promoting both integrity and reproducibility of research outcomes. Particularly, in the field of natural product and chemical research, NMR spectroscopy is a fundamental tool for structural elucidation and quantification (qNMR). As such, the accessibility of original NMR data, i.e., Free Induction Decays (FIDs), fosters transparency in chemical research and optimizes both peer review and reproducibility of reports by offering the fundamental tools to perform efficient structural verification.
Read More...
---
---